VileTech Computer Solutions has partnered ourselves with some of the leading hardware and software vendors in the industry. From our certified engineers and authorized repair technicians, we provide you with the highest quality of products and services available in today's market. Because of our large variety of vendors, we offer you, our clients, a wide variety of solutions for your business. We pride ourselves on finding the right solutions and having highest standards when it comes to choosing our partners. Listed below are just a few of the companies we rank amongst the highest in our industry.


Microsoft is committed to being a responsible industry partner, working with businesses, communities, and governments to help advance social and economic well-being and to enable people around the world to realize their full potential. Over the past three decades, we have expanded our business from the United States into more than 90 other countries, and we now employ nearly 60,000 people globally. While Microsoft, by many measures, could be considered the world's most successful software company, it is also a local company and a neighbor in every country and community where Microsoft employees live, work, and do business. As a successful global corporation, we have a responsibility to use our resources and influence to make a positive impact on the world and its people. At Microsoft, our passion to do well is matched by our desire to do good. We believe the best way to achieve those parallel goals is to align our business and global citizenship strategies. To achieve that goal, we consulted with our employees, and with people in government and industry from many parts of the world, because we wanted to create a citizenship framework that would both reflect and enhance the other aspects of our business.

Intel -- For decades, Intel Corporation has developed technology enabling the computer and Internet revolution that has changed the world. Founded in 1968 to build semiconductor memory products, Intel introduced the world's first microprocessor in 1971. Today, Intel the world's largest chip maker is also a leading manufacturer of computer, networking, and communications products.

Cisco Systems, Inc. is the worldwide leader in networking for the Internet. Today, networks are an essential part of business, education, government and home communications, and Cisco Internet Protocol-based (IP) networking solutions are the foundation of these networks. Cisco hardware, software, and service offerings are used to create Internet solutions that allow individuals, companies, and countries to increase productivity, improve customer satisfaction and strengthen competitive advantage. The Cisco name has become synonymous with the Internet, as well as with the productivity improvements that Internet business solutions provide. At Cisco, our vision is to change the way people work, live, play and learn.
Cisco was founded in 1984 by a small group of computer scientists from Stanford University. Since the company's inception, Cisco engineers have been leaders in the development of Internet Protocol (IP)-based networking technologies. This tradition of IP innovation continues with industry-leading products in the core areas of routing and switching, as well as advanced technologies in areas such as:

HP is a technology company that operates in more than 170 countries around the world. We explore how technology and services can help people and companies address their problems and challenges, and realize their possibilities, aspirations and dreams. We apply new thinking and ideas to create more simple, valuable and trusted experiences with technology, continuously improving the way our customers live and work.
No other company offers as complete a technology product portfolio as HP. We provide infrastructure and business offerings that span from handheld devices to some of the world's most powerful supercomputer installations. We offer consumers a wide range of products and services from digital photography to digital entertainment and from computing to home printing. This comprehensive portfolio helps us match the right products, services and solutions to our customers' specific needs.

Sony Corporation of America, based in New York City, is the U.S. subsidiary of Sony Corporation, headquartered in Tokyo. Sony is a leading manufacturer of audio, video, communications, and information technology products for the consumer and professional markets. Its music, motion picture, television, computer entertainment, and online businesses make Sony one of the most comprehensive entertainment companies in the world. Sony's principal U.S. businesses include Sony Electronics Inc., Sony Pictures Entertainment, Sony Computer Entertainment America Inc., and a 50% interest in SONY BMG MUSIC ENTERTAINMENT, one of the largest recorded music companies in the world. Sony recorded consolidated annual sales of approximately $67 billion for the fiscal year ended March 31, 2005, and it employs 151,400 people worldwide. Sony's consolidated sales in the U.S. for the fiscal year ended March 31, 2005 were $18.4 billion.

Computer Associates - We're in the business of IT management software. Indeed, we have a clear vision of how organizations can manage complex IT environments across the enterprise to realize the full power of technology to drive business.We believe that systems, processes and people should work in sync, securely supporting an organization's goals. We unify systems, processes and people. Our unparalleled range of software and decades of expertise simplify the complex. Organizations gain flexibility. They can manage risk, manage costs, improve service and align IT investments with business needs — across the entire organization. It's how we elevate IT management — and business — to a whole new level.
Symantec is a global leader in providing software, appliances, and services to help individuals, small and mid-sized businesses, and large enterprises assure the security, availability, and integrity of their most important asset — information.

Founded in 1986, D-Link is a global leader in the design, manufacture and marketing of advanced networking, broadband, digital, voice and data communications solutions. Following our company motto, "Building Networks for People", D-Link continually meets the global networking and connectivity needs of digital home consumers, small office professionals, small- to medium-sized businesses, and enterprise environments.
D-Link's core competency is in Ethernet connectivity. In fact, we are the global leader in providing network connectivity solutions to small and medium-sized business. From the beginning, D-Link engineers have researched, designed and manufactured innovative, standards-based networking solutions. We sell our state-of-the-art hardware at the best prices. Price may be the deciding factor for many new customers, but D-Link innovation, reliability and service keeps them loyal year after year.
A major contributor to our success is our established and expanding network of global distribution and delivery channels that brings products to more than 100 countries every day. We do more than meet the growing demand for computer networking and communications solutions - we fuel it. Our development of global distribution channels in more than 100 countries has resulted in double-digit growth every year for 20 years. D-Link surpassed the $1 billion revenue milestone in 2005, driven by record sales in every geographic region of the world.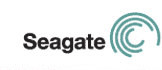 Seagate was founded in 1979 and was the first company to build 5.25-inch hard disc drives for the PC. And while it may have seemed like a minor milestone at the time, today this hard disc drive introduction is regarded as one event that helped fuel the PC revolution. Suddenly, people could access unprecedented amounts of information, which eventually gave rise to the Internet and other developments. And for nearly a quarter of a century, Seagate has been developing the technology and manufacturing the products that helped make it all happen.
25 years later, the world runs on information. Every time you access the Internet, use an ATM, watch TV, listen to digital music, enjoy a movie with computer-generated special effects, or use a consumer-electronics device, you access and share large amounts of digital information on disc drives -- the core of Seagate's business.